Every year, ApolloMD, a physician staffing company, offers a scholarship for emergency medicine residents. I applied this year and was honored to have won! I am thankful to ApolloMD for selecting me for this award. The essay I submitted is below.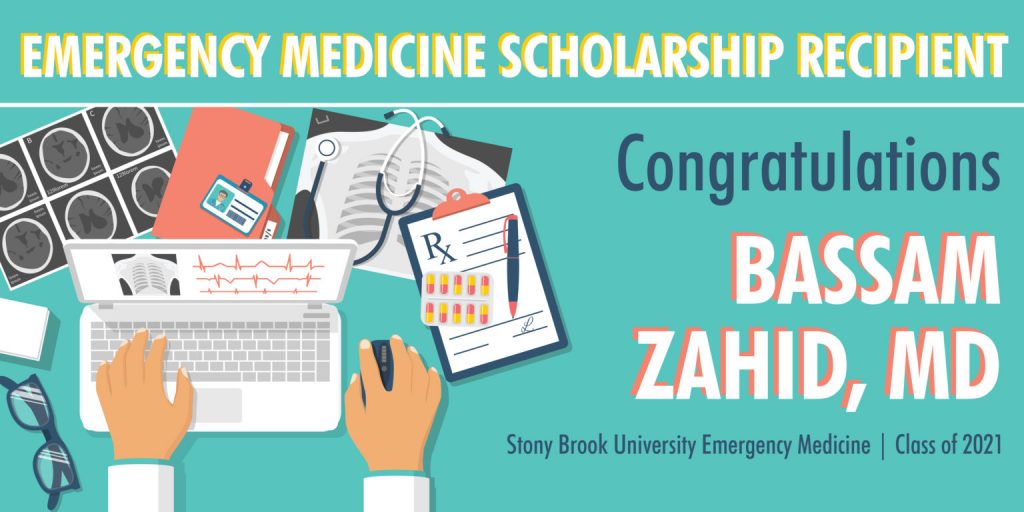 Why I Am Passionate About Emergency Medicine
More than half a decade ago, before medical school, I traveled on a medical mission trip to a small village in Haiti called Jeremie. Amidst the chaotic scene of the makeshift clinic that we had set up inside an old church, emergency medicine physicians were holding court. Hundreds of patients were lined up in the pews, and these doctors had quickly determined a rhythm to see patients as efficiently as possible in this low resource setting.
As I got to know the physicians, I learned that many of them regularly found time to lend their services to medical mission trips. Further, they were renaissance men and women – one started an urgent care clinic, another developed protocols for disaster scenarios, and a third was writing a book. Most importantly, as the trip continued, these physicians seemed to have an answer for almost every patient they saw. I became enamored by the potential of a life in emergency medicine.
I entered medical school with the goal of becoming an emergency medicine physician, and even now, in residency, I have yet to regret my decision. My trip to Haiti and subsequent experiences working in the emergency department led me to three reasons of why I am passionate about my life in emergency medicine.
First, emergency medicine doctors must have the knowledge to resuscitate and treat most illnesses that come through the doors. They are the Swiss army knives and MacGyvers of healthcare. This is important to me not only because of the instant resolution and gratification of treating patients on their worst days, but it leads me to my second reason – the skills of an emergency medicine physician are applicable worldwide. Service immersion is an important part of my identity and I envision myself participating with an organization like Doctors without Borders of International Medical Corps one day.
Finally, my experience with emergency medicine physicians has shown me that they are polymaths. I have cultivated many interests in medical school and residency from writing and producing podcasts, to coding apps and studying health informatics, to mentoring students and editing our residency blog. I want to continue to pursue my interests in health technology innovation for the underserved, and I feel like emergency medicine would give me the best opportunity to do so.
While in medical school, I founded a health technology student group on campus that quickly grew. In less than two years, school administration had charged me with establishing an innovation center on campus, which we launched in less than a year. In residency, I worked to analyze the use of CT scans in the emergency department and I have started to develop a telemedicine simulation research project for emergency medicine residents.
My goals for residency and beyond are broad and diverse. At the end of my training, not only do I want to learn how to be the best emergency medicine physician I can be, but I want to work to actively seek solutions for the poor and disenfranchised. I feel an irresistible urge to return to my liberal arts background and explore medical storytelling either through writing, podcasting, or documentaries.
And as I look past residency, I can see myself participating in a critical care fellowship and pursuing an MBA with a focus on innovation and medical technology for the underserved so that I can continue to explore solutions at the frontiers of medicine. Regardless of the path I choose, life in emergency medicine is exciting, eclectic, and seemingly limitless. The only barrier seems to be how far you are willing to push the boundaries.